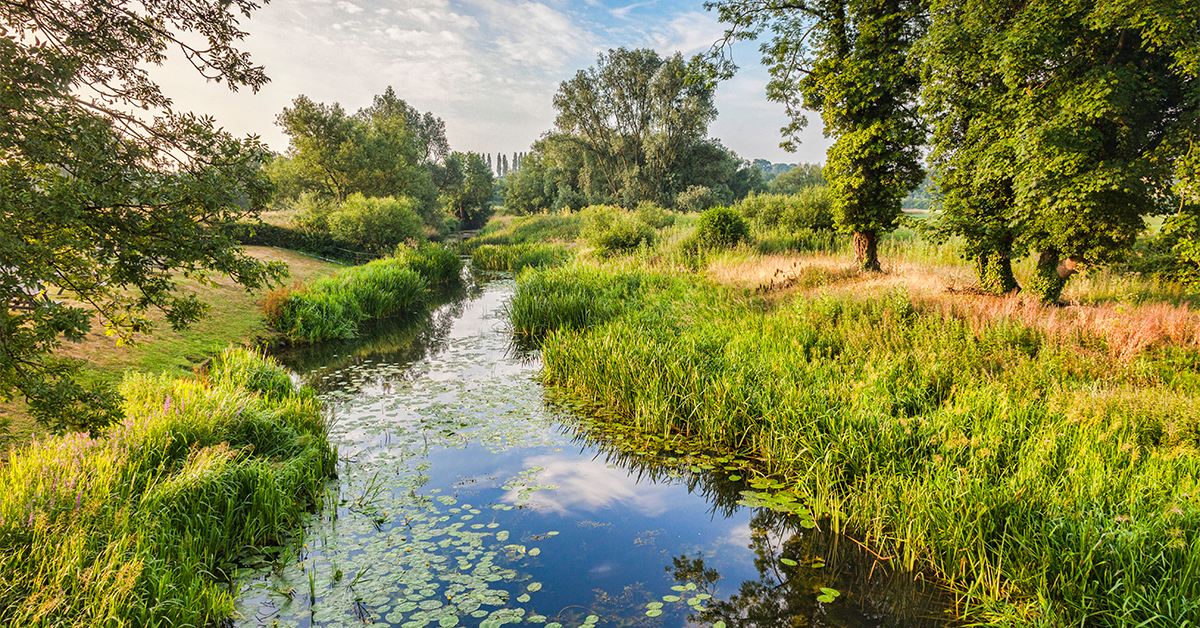 There's so much to see and do in Suffolk. The ancient county has a rich history that stretches back thousands of years. Located conveniently just outside of London the rural county is the perfect getaway for people who are looking for a break from the big smoke.
It can be startling how quickly the scenery changes once you leave the London ring road and head northbound to Aspen Country Park. You leave the concrete jungle behind and tower block and busy roads will be replaced with rolling fields and country lanes.
In one word, the scenery is stunning. Suffolk is picture postcard perfect and spending a weekend in the county can feel like traveling back in time.
But Suffolk is a big place and if you want to see it all and experience it to its fullest you need to stay in a central location that has great access to all the county has to offer. Choosing where to stay is central to your enjoyment and we think our Suffolk holiday homes are the best place to stay if you want to get the most out of your trip.
In this article we'll share with you why, in our opinion, staying at Cherry Bird Country Park is the best way to see Suffolk and we'll also recommend a few places to visit when you're on your staycation in this beautiful part of the country.
Why Aspen Country Park is the best place to stay if you want to explore Suffolk
It can be a daunting task picking somewhere to stay when you're going on holiday. You want to make sure you pick somewhere nice that isn't too expensive and has great access and transport links to the places you want to explore.
Picking the wrong location or accommodation can ruin your trip before it's even started and leave you counting down the days until you can get home. Nobody wants that on their family holiday.
Thankfully, our Suffolk holiday homes are reasonably priced and state of the art. There are many other reasons why staying with us is a great choice if you want to see Suffolk. We've listed those reasons below:
Location
When it comes to locations it's hard to beat Aspen Country Parks. Our holiday park sits within 222 acres of stately grounds and our park is right on the doorstep of Bury St Edmunds.
Zooming out, Aspen Country Park has great access to the rest of Suffolk. It's just a short drive into Bury St Edmunds and from there you can take the A14 or A143 to the Suffolk coast, Ipswich and the rest of the county.
Total freedom
When you stay in one of our luxury Suffolk holiday homes you have complete control over your holiday. You can do what you want, when you want. There's no rush to make the hotel breakfast or cutting your evening short before your b&b locks up for the evening. You can come and go when you please and enjoy your holiday on your terms.
Our community
One thing you won't get if you stay at an Airbnb is a vibrant and friendly holiday community. What really sets our parks apart from other places to stay is the welcoming and friendly holiday regulars. Many people who stay at Aspen Country Park own their own holiday homes and this means friendships are made on holiday every year.
Our holiday home owners are always happy to show first time visitors around too. They can help you find your bearings around Aspen Country Park and recommend the best things to see and places to eat in Bury St Edmunds. You'll make friends for life at Aspen Country Park and it's great meeting up with old friends on return visits.
Where are the best places to visit in beautiful Suffolk?
Now we've explained all the great reasons why you should stay with us on your trip to Suffolk. All that's left for us to do is give you the lowdown on all the great places you should visit when you stay with us.
Spend the day in Bury St Edmunds
Just a short drive away from Aspen Country Park is the historic market town of Bury St Edmunds. The town can trace its origins back to the medieval period and has lots of abbey, churches and monasteries to explore. It also has a bustling high street with lots of independent and high street shops for those looking for a bit of retail therapy. If you're thirsty or hungry there's a vibrant bar and restaurant scene in the town too.
Go and visit the Suffolk Coast and Heath Area of Outstanding Natural Beauty
A short car journey from Aspen Country Park will get you to the UKs East coast. This starkly beautiful stretch of coastline looks off into the North Sea and nowhere along its shore is more picturesque than the Suffolk Coasts and Heath Area of Outstanding Natural Beauty.
The dunes, beaches and heathland are the perfect environment for a whole range of rare birds and animals so it's a nature lover's paradise. There are many walking trails and picnic spots in the area too so if the weather's good it's a great trip out for the whole family.
Explore some stately homes
Suffolk has no shortage of stately homes to explore. Aspen Country park actually sits within stately grounds once owned by the Duke of Norfolk. Suffolks close proximity to London means many influential gentlemen from the 1700 onwards chose to build their country homes in the county and you can visit many of them for free or a small fee.
A few of our favourite stately homes are: Kentwell Hall and Gardens, Somerleyton Hall and Glemham Hall.
Are you planning a trip to Suffolk?
If you're planning a trip away to Suffolk with your friends or family Encore Parcs can help you find the perfect place to stay. Staying at Aspen Country Park means you have all of Suffolk on your doorstep.
You can explore to your heart's content and rest easy knowing you'll be staying in luxury accommodation where you set your own schedule. If you'd like to rent or buy a property from us you can contact us here.